GadeaWare is a company by Cristian and Larry.
To find out more about us, CLICK HERE! That page has all the info you'll need about us two, including a whole bunch of our favorites.
Larry started the whole site while I was busy working on all my tests and assignments (grade 9 wasn't easy!), Larry was loading images, testing and editing sounds and setting up the whole site with all the pages. Then all what I had to do, is type in all the text and get everything ready. The site first appeared on the internet on Saturday, May 1st, 1999. I have to give Larry lots of credit, because he's the one who got most of these images together, and who set everything up. But from then on, it was me Cristian who also updated the pages! Here's a picture I put together for all the work Larry put into this site!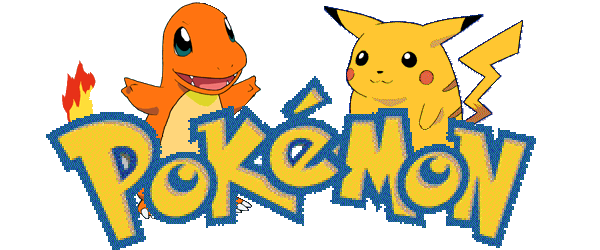 PikaPics - The World of Pikachu thanks these companies/programs:
COREL WordPerfect Suite 7
Netscape 4.5
CLARIS HomePage 3.0
MICROSOFT Internet Explorer 3.0, Windows 95, Paint, Word 97,
Net Vampire 3.0
Paint Shop Pro 5


A big thank you also goes out to FortuneCity for their server and to come.to for their short address, as well as LinkExchange and FreePolls.

PikaPics - The World of Pikachu is also a site displaying a collection of Pikachu Pictures. Although permission was asked for most pictures, we apologize to any site if anything was stolen. Please notify us if there's a picture displayed here which shouldn't be, and it will be immediately removed. Lots of these pictures were also sent by Email from visitors. GadeaWare is not responsible for any stolen material. This site is just a friendly collection of Pikachu stuff all in one spot for anyone interested. Thank you for your cooperation.


Pokémon, Pikachu and other Pokémon names used on this site are all:
© 1996, 1997, 1998 Nintendo
© 1996, 1997, 1998 Creatures Inc.
© 1996, 1997, 1998 GAME FREAK Inc.
All other trademarks are property of their respective holders.
Thanks a lot to all those companies for a great game, a great show, and great Pokémon stuff!


PikaPics, PikaClips, PikaPics - The World of Pikachu and GadeaWare area all original names and may not be copied or used without permission. Any original JavaScript code on GadeaWare's pages may also NOT be copied as it is strictly property of GadeaWare.
ALL PICTURES, SOUNDS AND VIDEOS ON THIS SITE DO NOT BELONG TO GADEAWARE. ALTHOUGH MANY HAVE BEEN EDITED, THEY ARE ALL STILL NOT GADEAWARE'S. YOU MAY TAKE AND USE ANY PICTURE YOU LIKE, AS LONG AS YOU DON'T TAKE CREDIT FOR IT, AND ALSO PLEASE PLACE A LINK TO THIS SITE.
Well, that's enough of that legal mumbo-jumbo! We hope you like this site and that you'll send in your own stuff. Please Email us any comments, concerns, complaints, confusions, or anything else, and GadeaWare will answer within 2 days. Thank you for visiting, and we hope to see you again soon...PIKA PIKA!!!
Email us at pikapics@hotmail.com or use the Form Mail